I come to your home, hotel or wedding venue, and have you and your Bridal Party looking beautiful for the Big Day.
My prices include skin preparation, full makeup application including false eyelashes and a retouch for all party members prior to leaving for the wedding ceremony. Under 12's are included at no extra charge.
I like to allow 1 hour per person, although this does depend on the chosen makeup look.
A £50.00 call out/travel fee is applicable to all Wedding related bookings in Aberdeen/shire. Please contact me for Weddings further afield.
Bridal Party bookings on a Friday/Saturday must be for 4 or more. This can include wedding guests at the same location.
A Bridal makeup trial is advised, as this is when we discuss and explore different ideas in order to achieve the look you want for your Wedding Day. A Trial also involves hints and tips to ensure your skin is in its best condition. Bridesmaids and Mothers are also welcome! Bridal Trials have 1.5 hours allocated to them, to allow extra time for discussing products and experiementing with your look if need be.
Trials are done from my base in Turriff, Aberdeenshire and should be carried out no later than 4 – 6 weeks before the wedding to allow time for skincare improvements inparticular
Please contact me to discuss Wedding Day Makeup costs; include your Wedding date, location and party size.
Trials
Bridal Trial £50.00
Bridal Party Trial £40.00pp
Winner of "Makeup Artist of the Year" in the 2021 Top Tier Wedding Awards.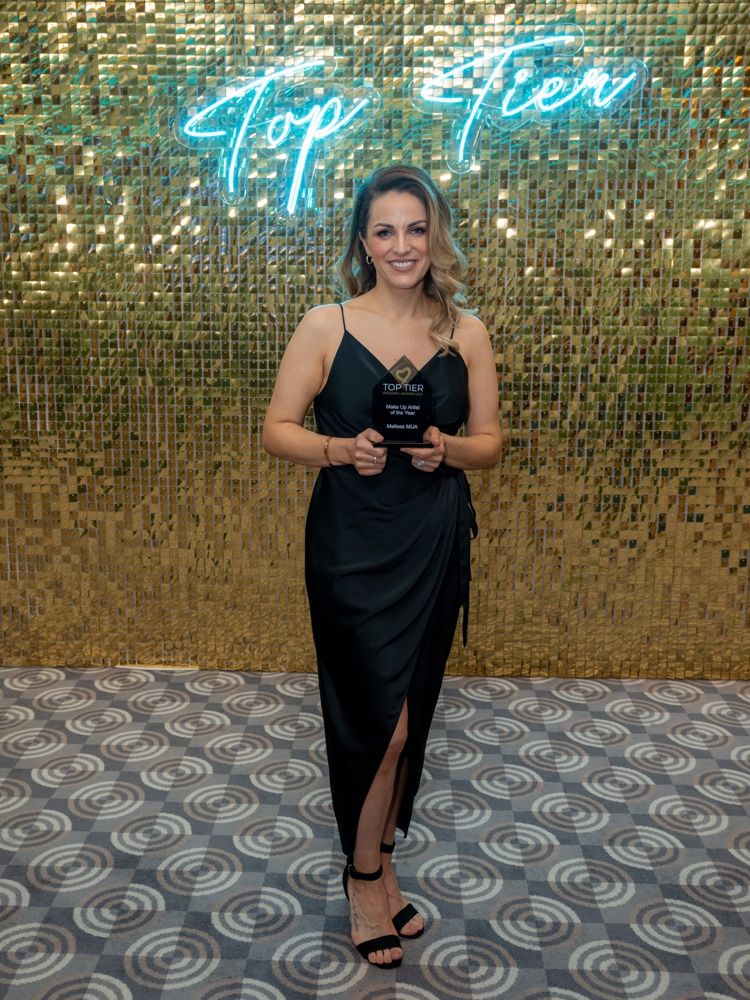 Winner of "Best Wedding Makeup of the Year" in the 2019 North-East Hair & Beauty Awards.